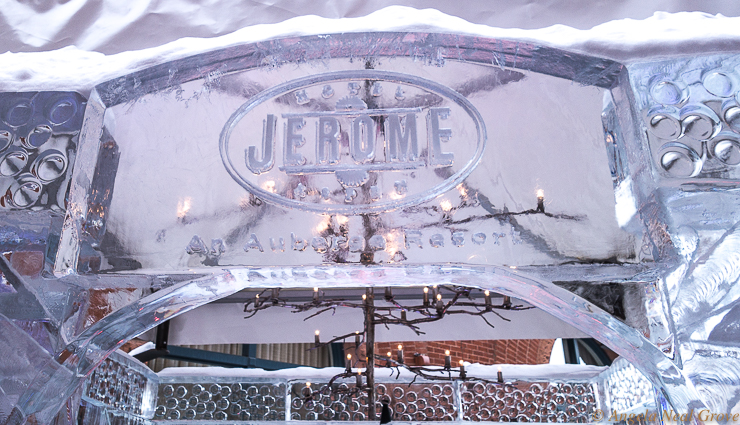 A glittering ice house is Aspen's chicest new apres-ski destination in this season.
Ice House Chill Out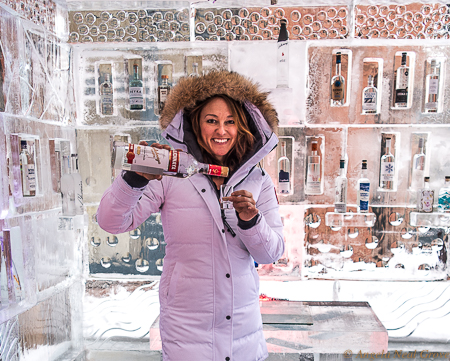 Built on the terrace of the Hotel Jerome, from 24,000 pounds of ice blocks, this Stoli Ice Lounge showcases 60 different vodkas from around the world. They are all perfectly chilled and waiting to be tasted.
Guests are greeted by the vodka czar and given a luxury Gorsuch fur-trimmed coat of Canadian goose down to keep tasters toasty.
Then the fun begins. Its time to choose four vodkas from the array on the surrounding ice shelves.
Around the World Tasting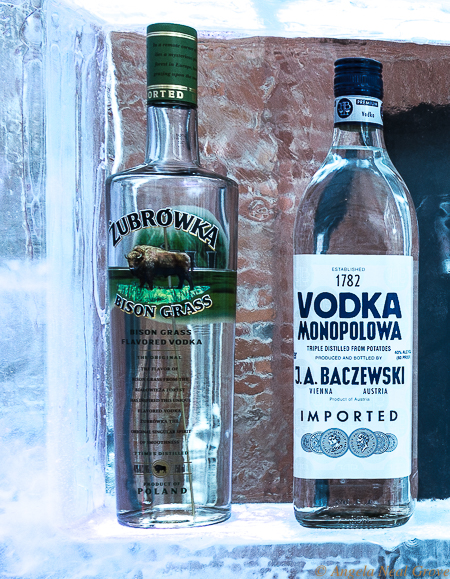 From Iceland to Hawaii and Russia to Colorado tastings here take guests around the world and back again.
Marisa, the ice czar, helps select from the almost overwhelming array. Reyka from Iceland is made from Glacier water  sustainably purified on lava rocks, Polish Bison Grass has a long green blade of grass visible in the bottle which gives "a delicious fresh taste" says Marisa. Then there is home grown Woody Creek from Basalt a town close to Aspen.
Most Popular?
Most tasters are are intrigued by Colorado High in a glowing green bottle. This is distilled from hemp.   Reyka and Bison Grass  are also popular with most guests rounding out the selection with one of the selections of Stoli.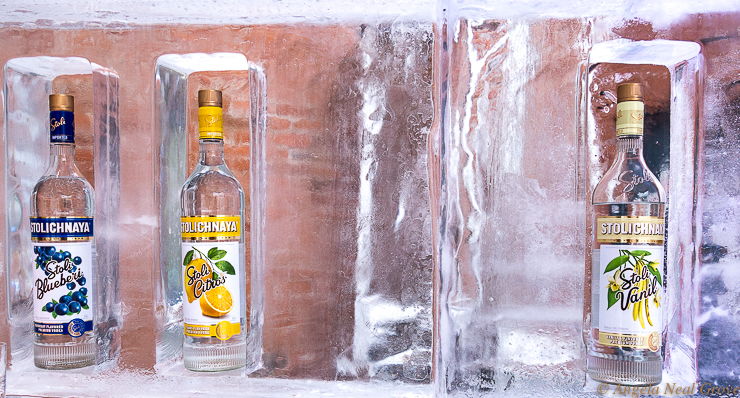 The Ice Man Cometh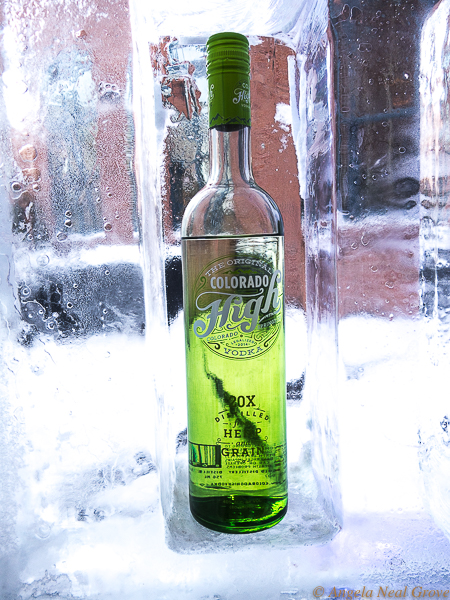 The ice house, the brainchild of the Hotel Jerome's Travis Christ, was carved by Scott Rella known around the world as the Ice Man. He has twice represented the US at Winter Olympics with his ice sculptures.
The Jerome Hotel Ice House took the team from Scott's Aspen Vail Ice two days to build with 80 Ice blocks from nearby Brekenridge. Then a specialized router was used to carve niches for the bottles showcasing them like individual works of art.
When the house was complete a stunning hanging "Vertical Branch" light fixture by Paul Ferrante -"chandelierist to the stars" was installed.
Come The Spring?
The Ice House will continue to be a cool place to chill until Spring Time. Then, like Cinderella's Glass Coach it will vanish. This is the only ice house in the Western US, there is one in Orlando and another in Quebec, the Las Vegas Ice Bar had a melt down.
Little surprise that the Hotel Jerome Ice House is the a hot new place to chill during apres-ski in Aspen
Tasting Facts
The Ice bar opens 3:00 each afternoon.  Tastings are for groups of four or less.  Cost per person is $50 for any four of premium vodkas. There are no reservations, guests are welcomed on a first come basis, with a warm coat for everyone.