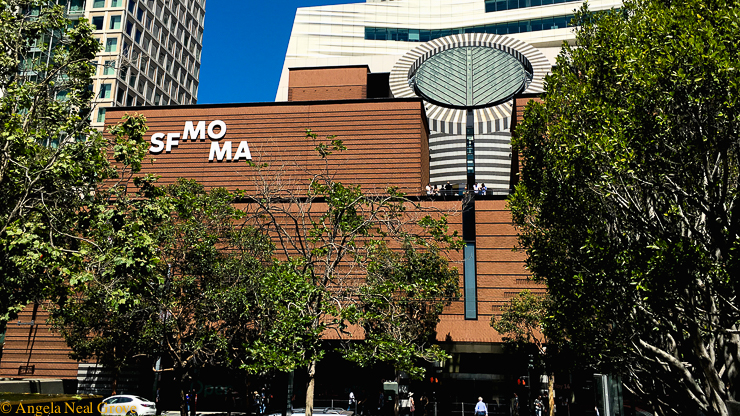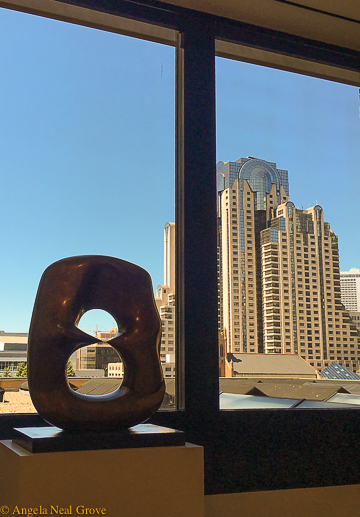 Expanded SFMOMA Opens
This weekend, May 14, SFMOMA opens to the public. It is the catalyst for San Francisco's new art cornucopia. With the new 235,000 square foot ten-story addition the museum becomes the largest contemporary art space in the US.
San Francisco's New Art Cornucopia
The catalyst for expansion was the 100 year loan of the 1,100 work contemporary collection of Doris and Donald Fisher. This includes work by Roy Lichtenstein, Andy Warhol and Ellsworth Kelly. The Fishers also funded the construction of the new wing. Rippling waters of the San Francisco Bay and its fog were inspiration for Norwegian architecture firm Snøhetta. It does rise like a cloud above the old building.
As well as architecture the interior captured my imagination. Large windows frame city views giving an extra dimension to spacious airy galleries.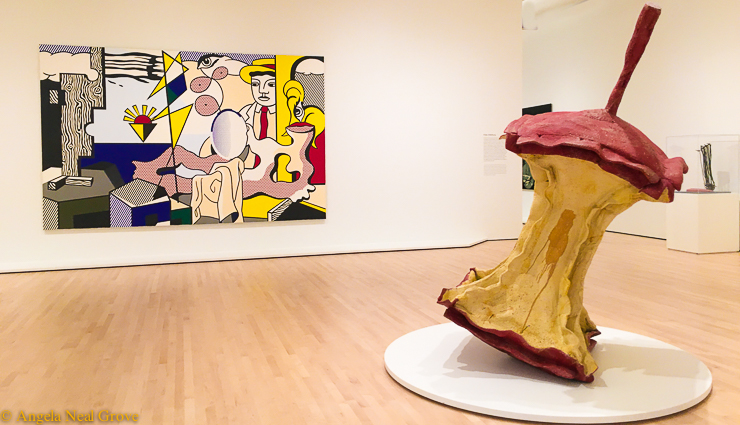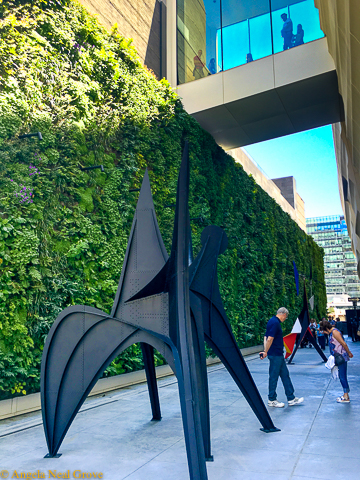 New Wing Highlights
There are five terraces, most with sculpture, in the ten story addition. The third floor terrace is an urban oasis bounded by the largest living wall in the country. As well as ferns and succulents, fuchsia blossoms attract hummingbirds.
Doors open onto the terrace from a collection of Calder mobiles which constantly move with the air currents.
Agnes Martin is the only woman artist to have a room of her own. This already has a cult like following.  The space is shaped like an octagon and her work is beautifully displayed. It has the feel of a chapel.
Pritzker Center for Photography
SFMOMA was one of the first museums to recognize photography as an art form. Now the Pritzker Center for Photography nearly triples gallery space making it the largest photography showcase in the US.  California and the West is the theme for the  museum opening with Ansel Adams, Carlton Watkins, Dorothea Lange, Imogen Cunningham and other greats.
SFMOMA as a Catalyst
With the expansion of SFMOMA the city's center of artistic center of gravity is changing. John Berrgruen Gallery has moved to within walking distance and Gagosian Gallery recently opened next to that. Not far away in Dogpatch the Minnesota Street Project is already thriving.
In Palo Alto Pace Gallery has moved from pop-up to permanent. In their former Menlo Park space Pace Art + Technology Exhibition has been presenting TeamLab's Living Digital Space and Future Parks. This incredible installation has received rave reviews and drawn huge crowds.
Lots going on. There is a new buzz and energy throughout the Bay Area art community. It is San Francisco's New Art Cornucopia