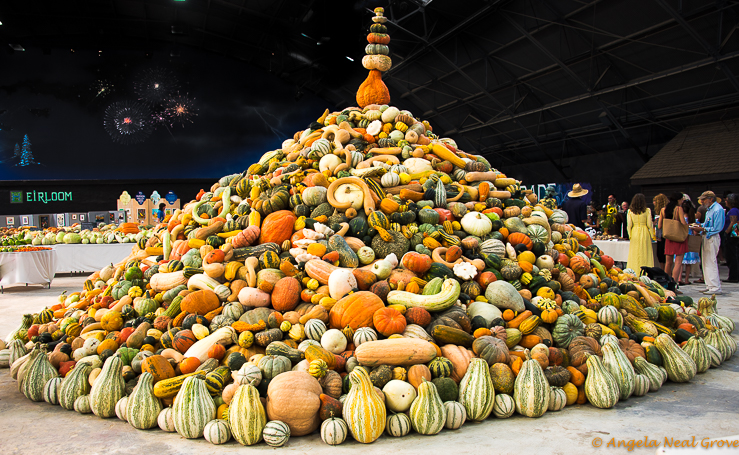 National Heirloom Expo – A Global Farmers Market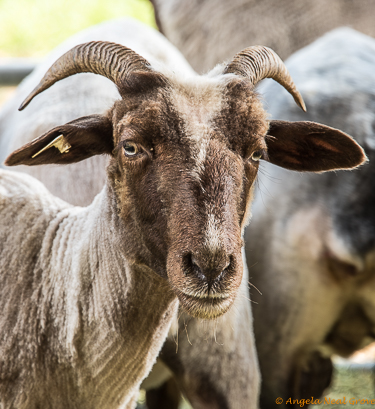 The National Heirloom Expo held in Santa Rosa ran the gamut from heirloom seeds to rare breed sheep, livestock and heritage poultry
A tower of orange, green and striped squash and pumpkins was surrounded by displas of pink-striped Iranian melons, Italian tomatoes, Uzbek squash and red and green Thai peppers.
There were Ancient Watermelons grown from seeds saved by Anasazi, ancient Native Americans and found in a woven bottle in a cave in 1924.
It was an array of the  glorious genetic diversity of fruits and vegetables of our planet. And, of course, nothing had been flown in for the event. All was grown close home in Sonoma from heirloom seeds.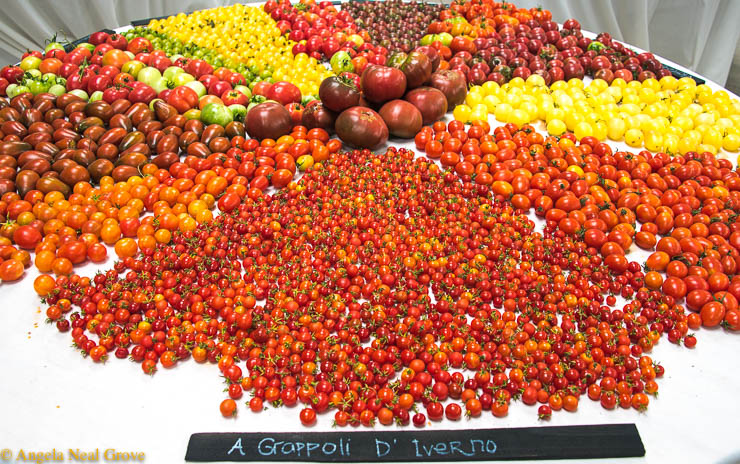 All the Fun of the Fair With a Serious Message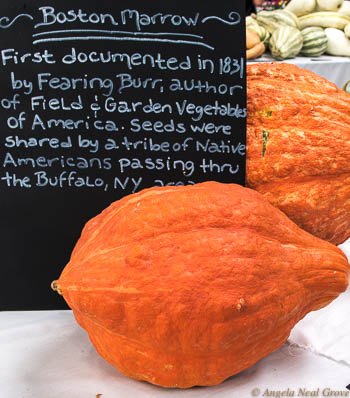 Expo had all the fun of the fair. Giant pumpkin weighing contests, (largest was 1066 lbs), sheep shearing and a rooster crowing contest. Schoolchildren clustered around fruit carver, Carl Franklin Jones.
However there was a very serious underlying message. Speakers, discussion panels and workshops had a common theme.The urgent need to save and preserve heirloom seeds.
Heirloom Seeds are not about novelty produce for the gardener or gourmet chef. Throughout history seed saving was one of the most important tasks for farming communities. In Iraq seed deposits have been found dating back to 6750B.C.
Saving seeds preserves the genetic diversity of our crops. It is this genetic diversity which is regarded as a critical element for the survival of species and ultimately our food supply.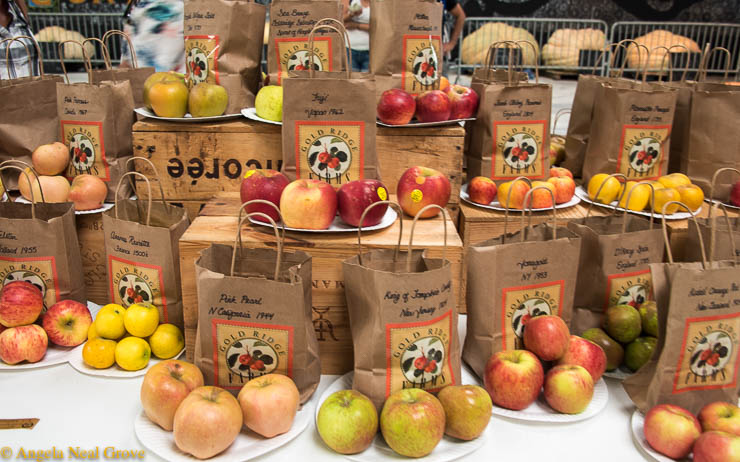 National and Global Seed Saving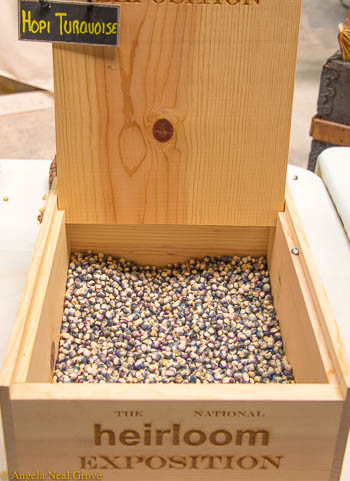 To protect the global food supply especially in an era of climate change seed banks have been created. Seed Savers Exchange at Deborah, Iowa states "in the last century the world has lost 75% of its edible plant varieties". They currently have 25,000 varieties of seed in their new -18 Celsius seed vault.
Globally seeds are stored at The Svalbard Global Seed Vault located on a remote island near the North Pole. Here, seeds from almost every country are deposited in a massive vault dug into a mountainside. Opened in 2008 it was the brainchild of Cary Fowler.
Cary Fowler has recorded a Ted talk  "One seed at a time, protecting the future of food"  
Fowler states, " by relying on a just a few varieties of plant and animal genes we could be endangering our food supply". He quotes  Jack Harlan, a highly respected scientist in this field, "Diversity is a genetic resource which stands between us and starvation on a scale we cannot imagine."
Heirloom Seeds: From Sonoma To Svalbard
My day at the National Heirloom Expo in Santa Rosa began as I wandered the displays of Iranian Melons and Uzbek Squash. It became more serious. I learned about the importance of seed saving, genetic diversity and what is being done to protect our food supply in the face of climate change and other disasters.
The Cary Fowler Ted talk (above) is an excellent introduction to this critical topic as is this NPR interview by Terry Gross of Cary Fowler discussing the Global Seed Vault. Inside the Global Seed Vault, Where The History and Future of Agriculture is Stored. 
I also recommend the in-depth article by John Seabrook published in the New Yorker: Sowing for Apocalypse The quest for a global seed bank,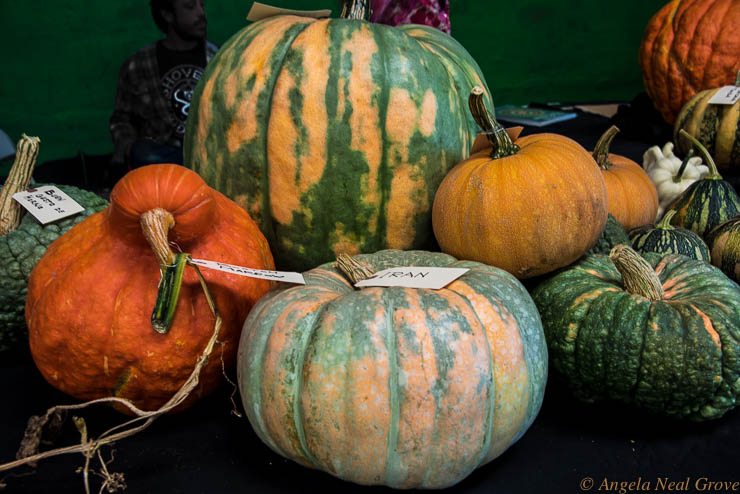 SaveSave
SaveSave
SaveSave
SaveSave
SaveSave
SaveSave
SaveSave
SaveSave