Fashion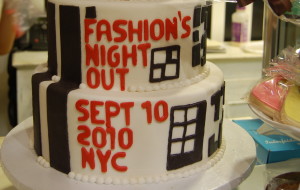 Manhattan is in overdrive with a whiff of fresh paint and back to school buzz.  It  began with Fashion Week which has a new home,  the Lincoln Center.   Goodbye Bryant Park tents – hello high tech.  Tweet and blog through the shows like Tommy Ton of Jak and Jil Blog whose seat flanked Anna Wintour's. Talking of blogging everyone, including The New Yorker, is talking about 14yr old Tavi Gevinson and her blog StyleRookie.  She generated a protesting chorus of tweets when she sat front row center at Dior wearing an outsize pink Stephen Jones hair bow.
Of course there is no white or  linen in sight. To wear it After Labor Day is the ultimate fashion faux pas whatever the temperature.  Fashionistas speeding through Fashion Week events set the tone with boots, animal prints and this year camel, camel, camel.
Food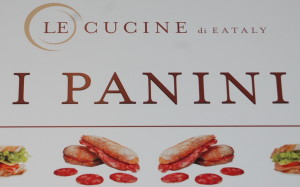 There is lots of buzz about Eataly in the flatiron district.   This 50,000 square foot  emporium is a  cousin of the famous food and wine market in Turin, Italy.  There are multiple restaurants and a year-round rooftop beer garden with a view of the Flatiron Building. Mario Batali, TV cook, Lidia Mattichio Bastianich, her son Joe Bastianch and Oscar Farinetti are behind the venture.   Besides restaurants there is yummy food, wine and Italian housewares for sale.  Eventually a cooking school and in-house travel agency are planned.  Sure it's crowded, but close your eyes, sniff the pecorino and you might just think yourself in Turin.
Tuna tartare tacos and Angus beef sliders are must haves at Abe and Aurthur's in Meatpacking.  This chic spot has two levels and an outside area. Downstairs is the Smyone Lounge  (aka SL) Amazing bottle service, lots of BP – go after dinner – or anytime if that's your scene.
Jean Georges is behind the restaurant and food  The Mark on 77th between 5th and Madison.  To die for is the Truffle pizza.  " We ordered one, then another confided one ecstatic diner – that's all we had for dinner – they were divine."
Shop til you drop…
…At Limelight Marketplace in Chelsea which is housed in a deconsecrated church.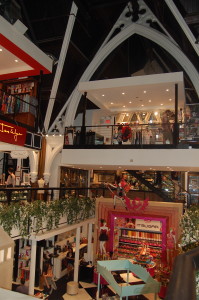 Upscale boutiques are arranged on three floors surrounding a central atrium which still looks like a 19th century church.  Buy Hunter Boots, Petrossian Caviar, taste olive oil at Carter & Cavero or nibble something from WannaHavaCookie.   BTW Limelight takes its name from the nightclub which opened when the church was first deconsecrated.   Andy Wahol hosted the opening night party.
Beagles are the New it Dog
Want a cute beagle for your purse or pillow?  Forget it – they are all taken sniffing bedbugs.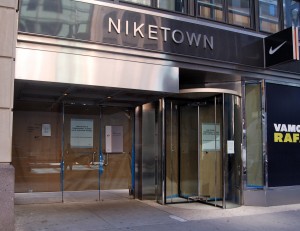 These pesky critters continue their inexorable march around town.  Pinned to a discarded mattress in the West Village was a sign, free bedbugs.  Over at Victoria's Secret on Lexington  an infestation caused a recent closure – through the VS people say it was "contained and small".  Latest victim Niketown near the Plaza Hotel.  Windows are papered over – maybe they will call in the dogs.  The buzz about the bugs is hushed, as in yummy mummys outside Upper East Side schools.  But no one is immune from Westchester Mansions to VS – Go Beagles.
What's Next
Plenty of course. Yoko Ono's Peace Tree in sculpture garden at Moma is still drawing crowds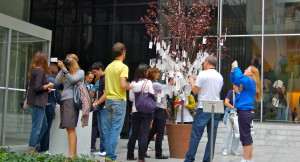 who write wishes on a tag.  When the tree is full, tags are collected and become part of the contemporary art collection.
In a more formal bid for peace 140 delegates gathered at the UN general assembly – each with police escort and screaming sirens.  At night huge concrete blocks appear shunted into place around hotels on Park Avenue.  Adjacent side streets are also closed.  This infuriates taxi drivers whose honking  adds to the cacophony.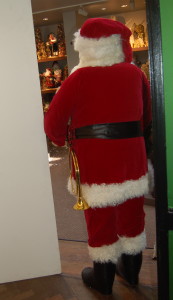 But hey this is the City that Never Sleeps.   All of this confusion does not phase Santa on the top floor of Bergdorfs.  He is up there – organizing elves and getting out trees.  It won't be long now.