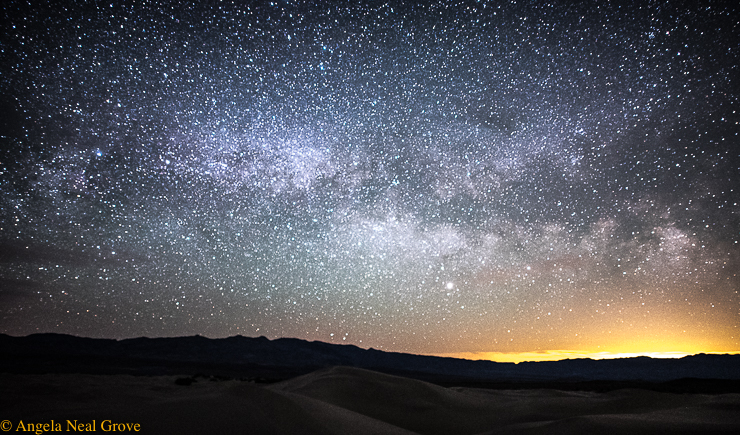 Death Valley Stargazing is awe-inspiring. The valley is a National Park which has been designated by the International Dark-Sky Association as the largest Dark Sky Park in the US. Light pollution is almost non-existent and skies are mostly clear.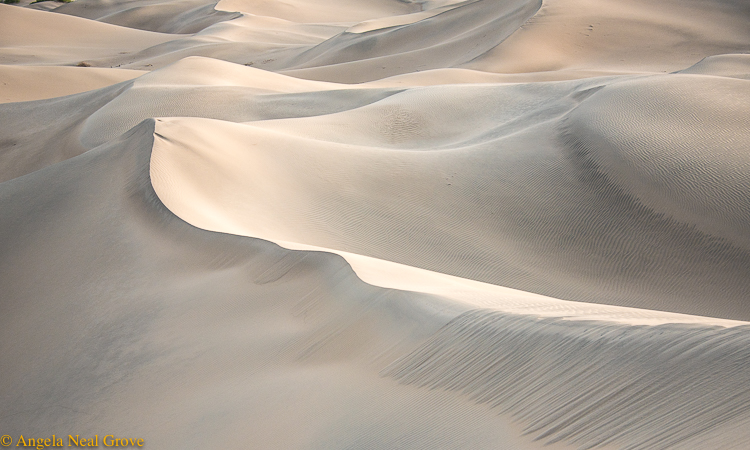 International Acclaim
There are also both ever-shifting sand dunes which create endless patterns, and photogenic primary-colored volcanic formations.  But it was the moon and the stars that had me driving north from aLas Vegas in 100 degree heat through the valley's moonscape.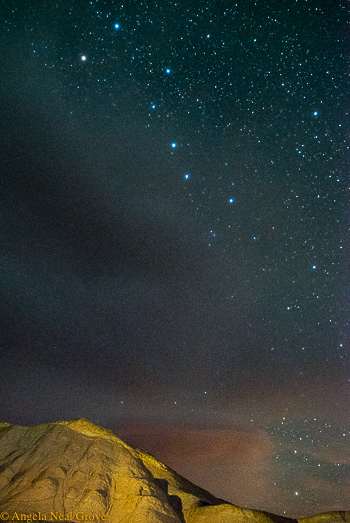 I was joining photographer Michael Frye. He lead an intrepid group to his favorite spots across the sands and through canyons. Four days of late nights and early rising (as in 1:00 am) meant we would be in place to try and capture sun, moon and stars as they danced in the heavens above us.
Rainbows, Wind and Coyote
The weather ran the gamut from 100 degree heat to rain showers. We had a rainbow and finally some howling sandstorms with 40 mile per hour gusts.
Some destinations had iconic names like Zabriskie Point, after which the movie was named, to 20 Mule Team Canyon. Here mule teams used to haul mined Borax, once an ingredient in Dial Soap.
There was little wildlife. A few blonde coyote, their coloring matching surroundings and a desert horned lizard hiding under a shoe. Otherwise opportunistic ravens clustered around Furnace Creek and Stovepipe Wells resorts. No rattler sightings.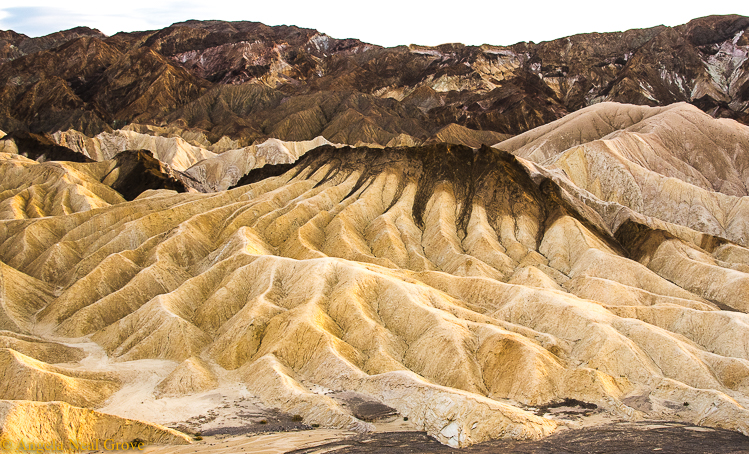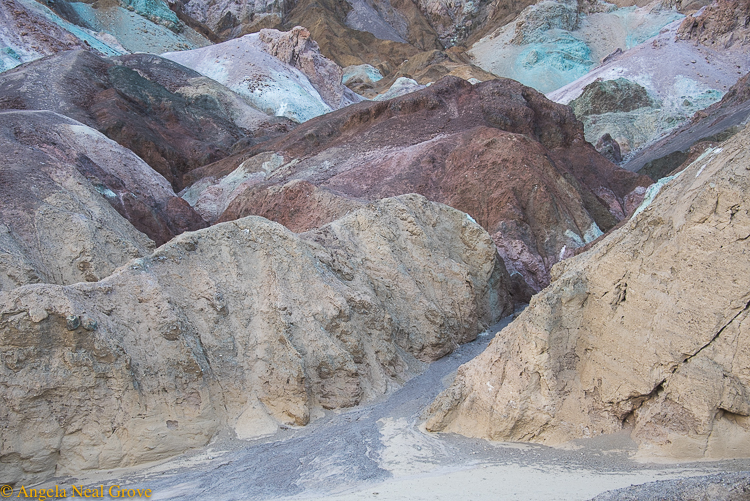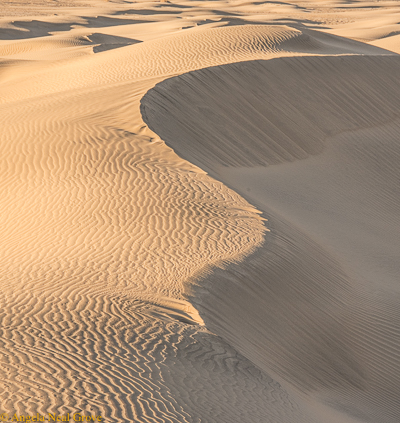 Death Valley Stargazing Update:  If You Go
Driving time from L.A. is about 4 1/2 hours. From San Francisco it is 9. I flew to Las Vegas, rented a car and drove north.
Accommodations range from camp sites to Furnace Creek Resort which has gardens and golf course. Be sure to book in advance.
Dress in layers with sun hat and long sleeved shirts. For clambering in dunes light high-topped boots prevent sand-filled shoes.
Nights can be cold. Temperatures drop rapidly so a fleece, warm hat and gloves are useful if you are going to try to shoot the Milky Way and other stars as I did. There are only about 2 inches of rain per year – but rain jackets double as windbreakers. Sunscreen, sunscreen, sunscreen!
Since returning from Death Valley Stargazing I have become hooked on this incredible new astronomy app. Easy to use, I now know what is going on the heavens, when the moon is rising and when the International Space Station is overhead. Brilliant – off to somewhere with no ambient light asap.