BBC, KDFC, KALW, World Affairs Council, English Speaking Union, Shaw Savile Shipping Line, Filoli National Trust Garden Center, and Quarryhill Botanical Gardens are some of the venues for my presentations and talks.

Speaking and writing are inseparable and sharing traveler's tales a passion. I have been fortunate – or crazy enough – to travel to some of the planet's most remote places, often overland and often solo. Talks often include perils, pitfalls and hilarious experiences of a woman traveling alone. Some images from days before jumbo jets made the world flat and give glimpses of a very diverse traditional world fast disappearing. Each talk or presentation is unique and multi-dimensional. I consider the audience carefully and tailor the subject to fit. When appropriate regional music and food can be introduced to create a total ambiance.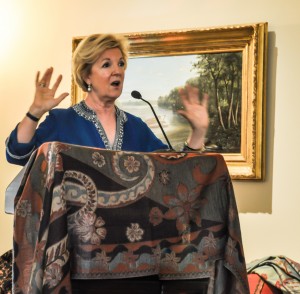 My goal is to take the audience to a place. To immerse them in sights and sounds and make history come alive. I create reading lists for everyone, an opportunity to dig a little deeper into a destination after they leave. In addition to travel adventures, as a member of the Garden Writer's Association of America, I enjoy sharing anything floral. Presentations on gardens and flowers, their origins, influence on art and textiles and use in landscapes.  My images range from Mughal Gardens in India and Kashmir to wild tulips growing in mountain meadows in Khazakstan.
TOPICS
Here is a sample of recent presentations. For more topics please see my HOME page. Posts/stories include Africa, Burma, South East Asia, and the Aral Sea. All destinations/experiences can be tailored for a talk.
THE ANCIENT SILK ROUTE

Possibly the world's greatest journey. Images and impressions of traveling along the ancient network of trails called the Ancient Silk Route. This once linked Imperial Empires of China and Rome and follows the footsteps of Marco Polo and intrepid who braved deserts, glaciers and the world's highest mountains. Traveling by bus, local train, plane and the odd camel we skirted the Gobi desert, stopped at oases and followed the Karakorum Highway close to the Afghan border. We visited storybook cities like Samarkand and Bukara. On returning I compiled two books which include photographs, historical background and reminiscences. The Ancient Silk Road, Part I  The Ancient Silk Road, Part II, The Road to Samarkand
LONDON TO KATMANDU BY BUS
Stories and images of a 72 day, bus ride overland across Asia. The trail East begins outside the Mayfair Hotel London, passes Buckingham Palace and ends 12,000 miles later in Kathmandu, Nepal. Images include Kurdistan, Iran, Afghanistan, Khyber Pass, Pakistan's Swat Valley, and Kashmir with its chain of serene lakes. Many of these places are now difficult to visit and others are forever changed. Obstacles and events along the way range from LOL hilarious to frightening. The Christian Science Monitor published the story of this journey and syndicated in 110 newspapers across the U.S.
In addition I can add an extension of my travels after the bus journey. Images of Burma, Laos, Thailand, Malaysia and Singapore where the overland journey continued by bus and train.
THE FLOWER THAT DROVE MEN MAD
The tulip is brilliant, historic and well traveled. It has caused fortunes to be made and lost. However this flower has simple origins. In Spring in Central Asia women gather armfuls of wild red tulips from the mountains which surround Uzbekistan's Ferghana Valley. They sell them along the roadside with bunches of wild rhubarb.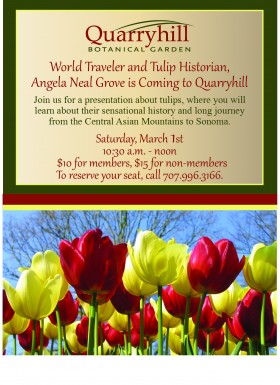 The Ancient Silk Route passed through these mountains and it is thought merchants, possibly enchanted by the brilliant flowers, carried the bulbs west. By the middle ages tulips had arrived in Persia, then they took the Ottoman Empire by storm. They were so fashionable in Constantinople that the Sultan instructed the mayor to fix the price.  From Turkey they were taken, possibly by diplomatic bag, to Vienna and thence to Holland. There they caused a storm, a market bubble, called Tulipmania when fortunes were made and lost on a single bulb. This presentation traces the history and rise of the tulip from its wild origins with images and anecdotes.  Images include tulips growing in Uzbekistan, Khazakstan, Russia and Holland and also follows the flower's influence on art through the centuries.
TRAVELING ALONE
Traveling solo is always unpredictable. It can bring some euphoric moments as well as some very tight corners. Here I talk about the how and why of solo travel the highs, pitfalls and hilarious episodes.  A survival guide includes how to stay out of a Kazakh jail and a comments on a night spent unwittingly in a house of ill repute in Laos.
THE PALACES OF RAJASTHAN, INDIA: LIFE BEHIND THE WALLS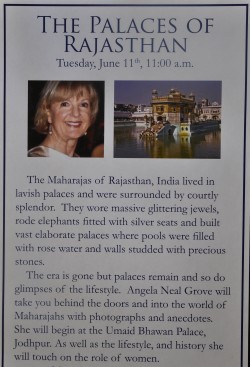 The Maharajahs of Rajasthan, India, lived in lavish palaces and were surrounded by courtly splendor.  They wore massive glittering jewels, rode elephants fitted with silver seats and built vast elaborate palaces where pools were filled with rose water and walls studded with precious stones. That era is gone, but palaces remain and so do glimpses of the lifestyle. Come behind the marble walls, beyond the turrets and carved doors and into the world of Maharajahs. Images of the incredible jewels  worn by both men men and women along with  anecdotes and art and history of the era make this a popular topic.  The role of women is also discussed.
BURMA/MYANMAR: A TALE OF TWO ERAS Comparison of Burma in the 1970's and Myanmar in 2011. Recollections and images of the country when it was shuttered to most of the world. Discussion of Myanmar today, the outlook, nascent democracy and personal impressions. My first visit to Burma was in the 70's when visas were hard to get and were  valid for only 3 or 4 days. Accommodation was limited, the Russian built hotel was bugged and bathwater ran orange. Outside Rangoon, or Yangon as it is now called, we stayed at simple government guest houses. Asking about travel on the Irrawaddy/Ayawaddy I was told an Australian girl had been shot on the river the week before. That may have been true, or it may have been designed to deter me which it did. Sailing the Irrawaddy remained a piece of unfinished business.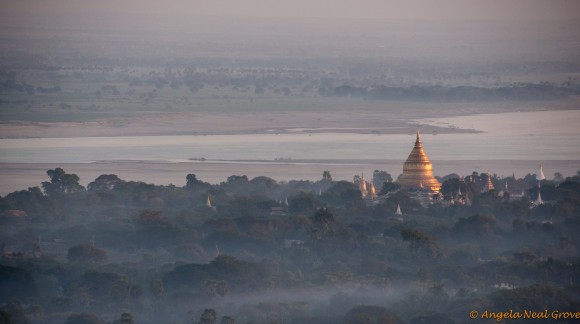 Fast forward to 2011. I sailed up the Irrawaddy with Robert Gordon, former British Ambassador to Burma. He talked of Burma's Colonial Legacy, the political and financial future of the country, Aung San Suu Chi, nascent democracy, and gossipy tidbits of his posting.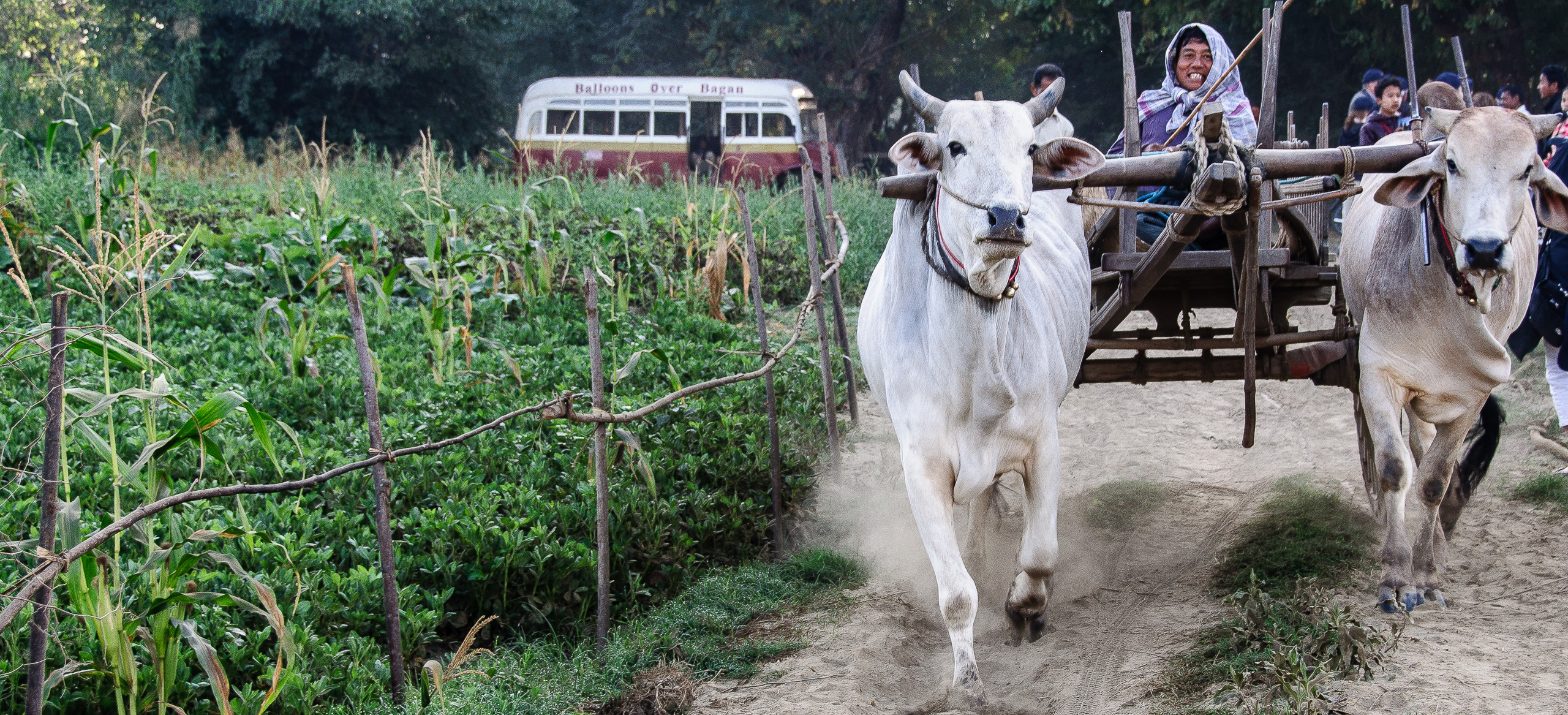 The presentation includes images of a country of golden pagodas, saffron robed Bhuddist monks and the beautiful long winding lifeline river Ayawaddy. See "Burma"  live link
VITAL STATISTICS OF TALKS
Radio Broadcasts:
BBC, London talks for Women's Hour, a magazine program; KDFC San Francisco, daily current affairs broadcast at 9:00 am  sponsored by the World Affairs Council, written and recorded weekly; KALW, San Francisco, moderated discussion with other women about solo travel.
Personal Presentations:
Shaw Saville Shipping Line, Transatlantic Voyage, Beauty on the High Seas;  World Affairs Council, San Francisco;  English Speaking Union, San Francisco;   Filoli National Trust Center, Woodside, California;  Quarryhill Botanical Garden, Sonoma; Town and Country Club, San Francisco;  Metropolitan Club, San Francisco; Town School for Boys, San Francisco, (Fundraiser), Katherine Delmar Burke School, San Francisco;  Sonoma County Book Group; Calvary Presbyterian Seniors, San Francisco, California