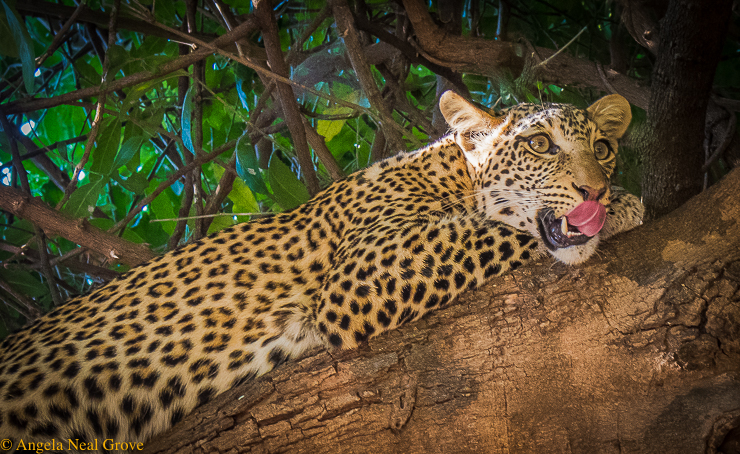 Zambezi Reflections
The noctural snorting hippo chorus, spellbinding pastel pink sunrises and awesome wildlife are among my most vivid Zambezi reflections.
The place was Chiawa in Lower Zambezi National Park, Zambia. This camp looks across the water to Zimbabwe. In between are sandbanks where crocodiles lurk, long legged birds fish and elephants wade.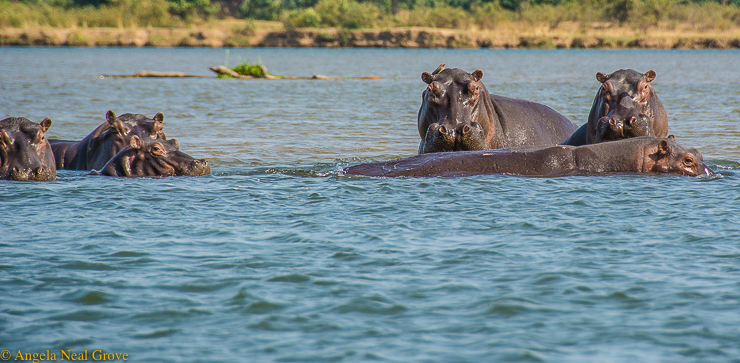 Out of Africa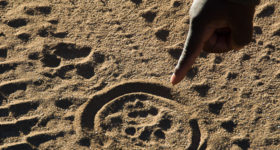 Days begin at Chiawa in a civilized fashion. A tray of tea is delivered at sunrise followed by breakfast around the campfire. An Out of Africa touch was oatmeal with whiskey. I had it each morning, very warming.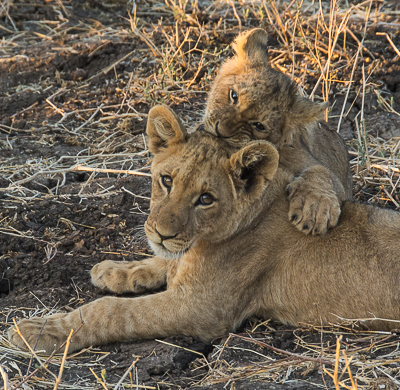 Into the Bush
This was a prelude to morning bush-drives. We piled into Safari vehicles cameras at the ready, waiting to see what would unfold.
Followed lion tracks one morning our guide pointed to resident male lions. He also spotted another sitting alone clearly scoping out the scene. A refugee, he said, who had recently swum across the river from Zimbabwe and had not yet been accepted by the other lions or prides.
Afternoon on the River
Exploring the river and the sandbanks by pontoon or canoe was another option. Edging up to the sand bars another world unfolds in the long grass. Goliath herons, egrets, kingfishers and yes, the yellow gaze of crocodiles.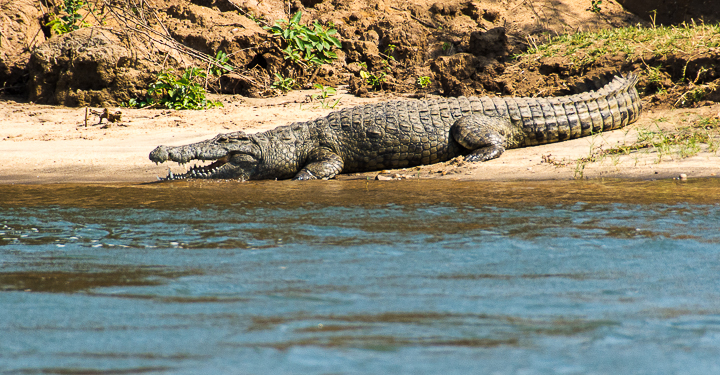 One afternoon the pontoon shuddered and heaved as a hippo came up underneath. I wish I had gone out in a canoe, but at the time was nervous about crocs and hippo. An opportunity missed.
A Leap of Leopards
I decided to take a walking safari. We set off into the bush to find a good spot. Then the guide got an urgent radio message. A leopard was in a mahogany tree with a fresh kill. We changed course.
Arriving we could see impala legs hanging from the branches and hear the crunch of teeth on bone. Focusing our cameras a drama unfolded. Another leopard appeared and sat beneath the tree hoping for scraps. Tiring of waiting it headed for the tree trunk and began to climb. Then the law of the jungle ensued as these two cats snarled and bared teeth. Eventually the interloper retreated. So much for my walking safari.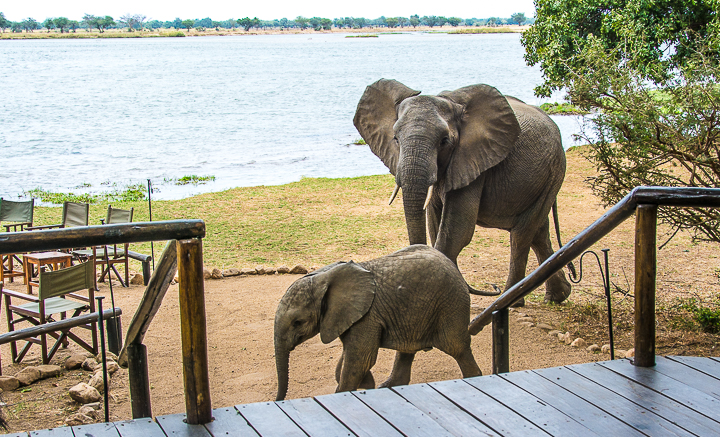 Chiawa Life
Zambezi reflections of the four days at Chiawa are a glorious kaleidoscope. We returned to the tree with the leopard kill and eventually saw five leopard. Each with unique markings, each National Geographic cover-worthy.
The leap of leopoards was a highlight. So was everything else at the camp which is owned by the Cummings family. We had great food and wonderful camaraderie at candlelit dinners overlooking the river. I loved sundowners on our afternoon/evening drives, holding a glass with ice clinking as elephant plodded by. All very Out of Africa. My Zambezi reflections have a golden glow.