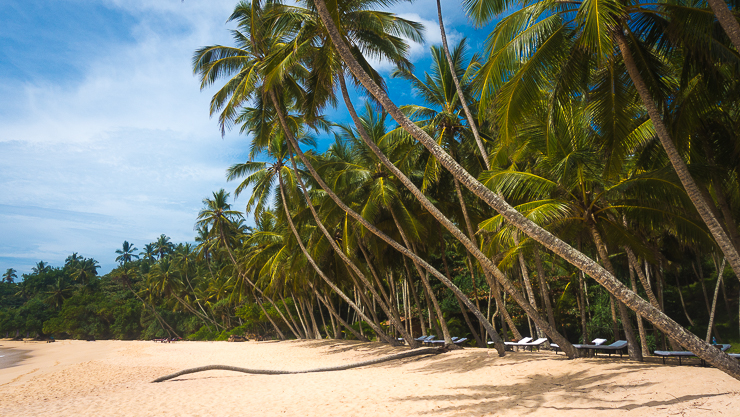 Sri Lanka: Paradise Discovered
Sri Lanka has it all, from tropical palm-fringed shores to an awe-inspiring panoply of ancient sites and civilizations. Add to that the scenic rolling tea country, the 8th natural wonder of the world and incredibly welcoming friendly people and you have, Sri Lanka: Paradise Discovered.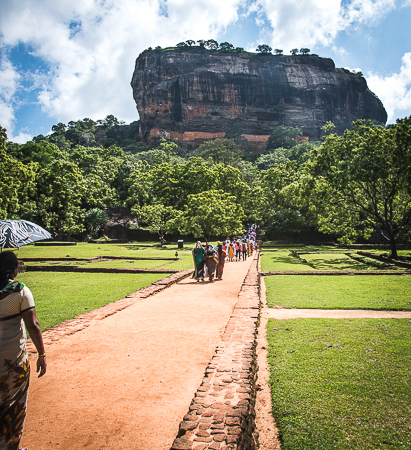 Destination for Ancient Seafarers
Sri Lanka, which is about the size of Ireland, is suspended like a natural pearl from South India. It has lured travelers for millennia. I too was eager to explore. What I found was beyond expectations.
Flying into Columbo I headed first to Tangalle about 3 hours by road on the southern shore. This was the ultimate  tropical resort. Wide beaches of golden sand-fringed with lanky coconut palms. The water of the Indian Ocean was crystal clear turquoise and 80 degrees.
Lobsters hid in rock crevices, hermit crabs scuttled. Tide pools  brimmed with fish and spiny sea urchins.
I was tempted to stay but, as I discovered, there is much to see in Sri Lanka: Paradise Discovered. I headed north to meet fellow travelers and see some of Sri Lanka's UNESCO World Heritage Sites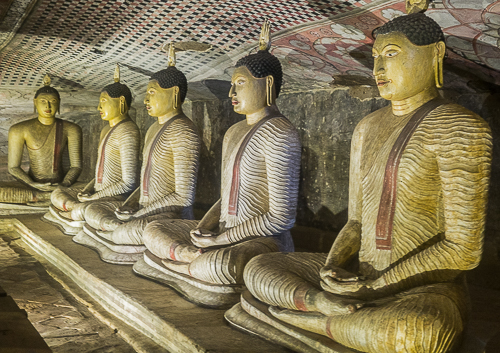 Land of Kings
Once called the Land of Kings Sri Lanka's Cultural Triangle  is anchored by the ancient cities of Anuradhapura, Polonnaruwa and Kandy.
The area is a vast treasure house rivaling anything in South East Asia. Extensive palaces are decorated with carvings and frescoes surrounded by pools and pleasure gardens.
As a center of Buddhism vast monasteries were built, towering buddhas carved in the rock and enormous stupas constructed to house sacred relics.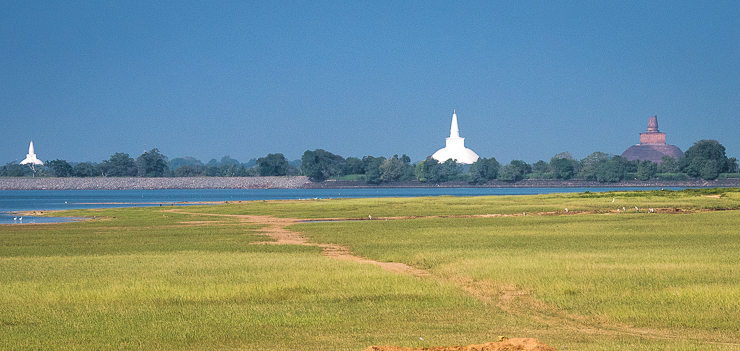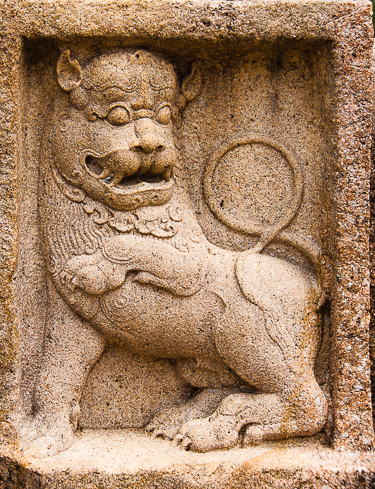 The Sacred City of Anuradhapura
Anuradhapura is the oldest of the cities dating back to the 4th century BC. It was known as one of the greatest monastic capitals of the ancient world. In fact Roman and Greek coins have been found in excavations.
In 250 BC a cutting from the Sacred Bodhi Tree was brought from the tree in India under which the Buddah gained enlightenment. Anuradhapura became a sacred city and a center for pilgrimage which continues today. The tree survives and at 2,500 years old – it is the worlds oldest.
Surrounding the cities and across the area are large expanses of water. These ancient man-made tanks or reservoirs enabled these civilizations to thrive on the dry inland plains by catching monsoon water. Today the water is visually beautiful attracting bird and wildlife.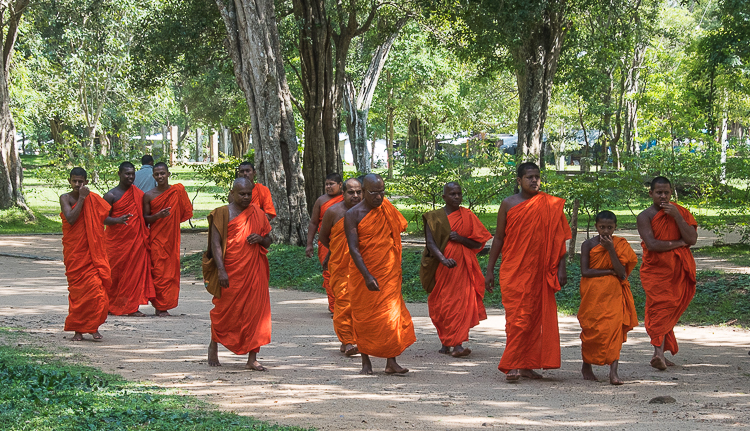 Reflections and Shooting Stars
We spent six days exploring the Cultural Triangle. We reflected and made inevitable comparisons with other grand sites like Angkor Wat, Cambodia, Pagan in Myanmar and Egypt's pyramids.
One evening we relaxed at dinner outside by the pool under the stars. Suddenly a brilliant shooting star traced across the blackness of the sky. It was a perfect coda.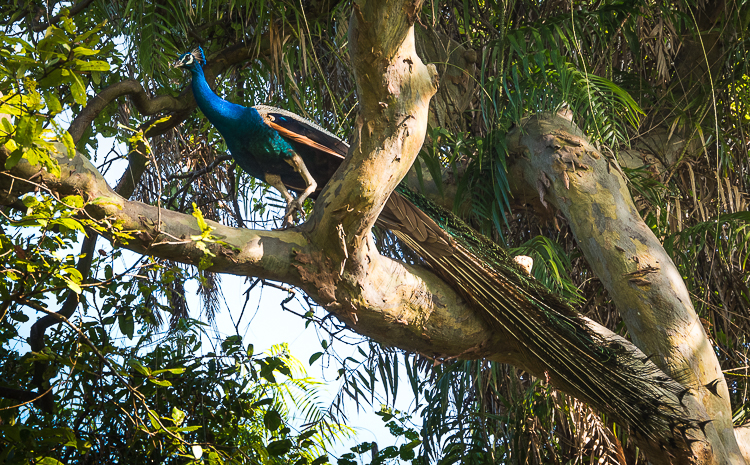 Peacocks and Giant Squirrels
The next morning we were up early to walk in the sunlight along paths by an ancient water tank. We watched birds, monkeys, giant squirrels and disturbed several peacocks. It was time to head to the Tea Trail Country. Another Sri Lanka chapter was about to unfold. Sri Lanka: Paradise Discovered was already beyond expectations.
NEXT – COMING UP… More on Sri Lanka as we head to Tea Trails, have an early morning adventure on Adam's Peak and then travel to the colonial port of Galle, another UNESCO site.