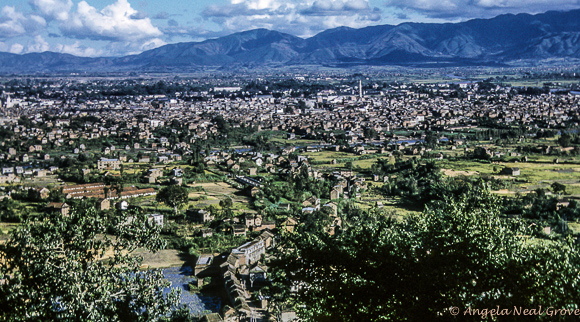 As soon as I heard the shocking new news of the 7.8 Katmandu quake my first reaction was to look at photographs taken so many years ago. Memories of time spent in Nepal and Katmandu are some of my most treasured.
I felt I had found my pot of gold, for this Katmandu Valley
was the most beautiful place I had ever seen.
Today 3rd century wooden temples with intricate carvings are gone, reduced to matchsticks. The total loss of life is in the thousands. It is an unmitigated  tragedy for a kingdom of impoverished gentle people who have suffered so much. It is a nightmare for visitors and climbers and the loss of historic UNESCO buildings affects the entire global community.
Closed to the World
Once Nepal and the capital, Katmandu, were closed to the outside world. In 1951, when the monarchy was restored, the country gradually opened to the outside world. It made headlines when it became home for thousands of Tibetan refugees. The spotlight shone once more on Nepal when Sir Edmund Hillary and Sherpa Tenzing Norgay were the first climbers to reach the summit of Mt. Everest. They did this on the eve of Queen Elizabeths coronation.
It was remote, beautiful, unspoiled and had the aura of a Shangri La. It inspired wanderlust in a new generation, my generation.
With a tiny airport, road was the easiest way to reach the mountainous land. So began the era of one of the Worlds Greatest Journeys. The overland haul, driving from Europe to Kathmandu.
News of the odyssey got around. First a trickle then a flotilla of eclectic vehicles began leaving London bound for Katmandu 12,000 miles away. Old vans, army trucks, retired double decker buses, London taxi cabs and WW2 Land Rovers.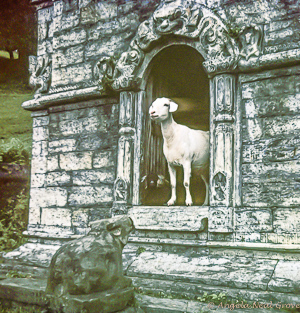 All Aboard
Several of my friends had made this journey in various states of comfort and lived to tell the tale. They spoke of running into friends in Katmandu – it was a terminus for those traveling in each direction, they said. Everyone would gather, sit in the sunshine on walls of the temples, and swop travelers tales. There was restaurant called Bills, a favorite of ex-pats, where apple pie and brownies were on the menu. The brownies packed a punch. The lack of rules and freewheeling lifestyle was another attraction for overlanders.
Since childhood traveling around the world had been an ambition and this overland journey resonated with me.  Then I read of a company which ran buses from London to Kathmandu and signed up. We loaded up one foggy morning outside the Mayfair Hotel in London. Looking out of the window as we passed Buckingham Palace I mused what journey's end 72 days later would look like.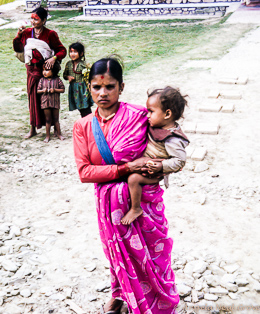 My story made the newspapers
I wrote about the journey and it was widely syndicated. Yesterday I looked at the last several paragraphs. Those written about my first impressions as I arrived in Katmandu.
"The ride into Katmandu was made in two smaller buses, more suited to the hazardous roads. After going through tangled, swampy jungle, and climbing the 8,000-foot pass, the majestic snow-crowned Himalayas came into view.
Descending into Katmandu Valley the narrow, twisting road passed terrace upon terrace of brilliant green rice fields clinging to steep hillsides: tropical flowers of every hue, poinsettias as tall as the thatched doll's house homes, banana trees, oranges, lemons and giant grapefruit. Petite, colorfully dressed Nepalese waved as we passed.
A short shower was followed by a glorious rainbow, but for once I did not yearn to travel to the end of it. I felt I had found my pot of gold, for this Katmandu Valley was the most beautiful place I had ever seen – an enchanted  valley that somewhere in the back of my mind I had always known existed. I wanted time to stop."