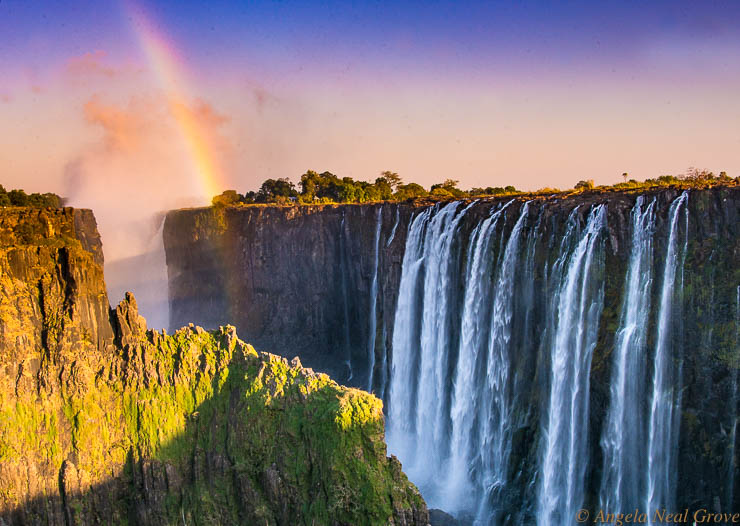 "…the most wonderful sight I had witnessed in Africa," wrote  David Livingstone, on reaching Victoria Falls in November 1855. The Scottish explorer promptly named the falls after the British Queen. Today they are deemed a seventh wonder of the world, and are a UNESCO world heritage site.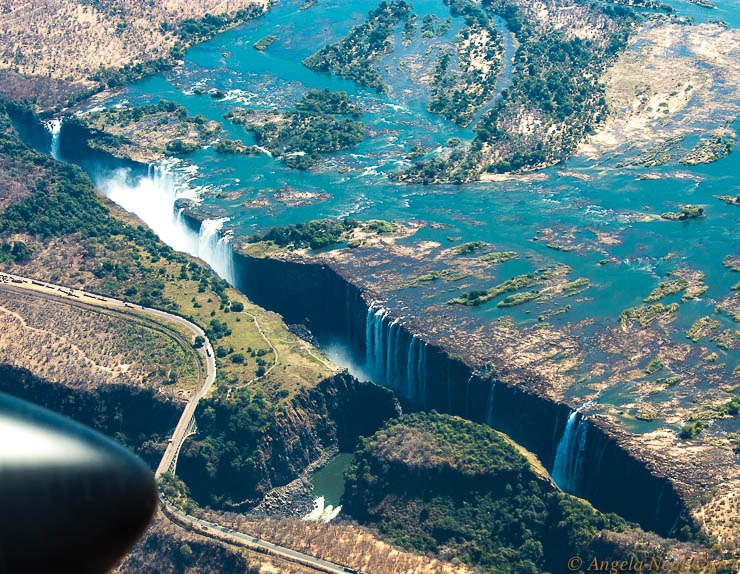 Wings Over Victoria Falls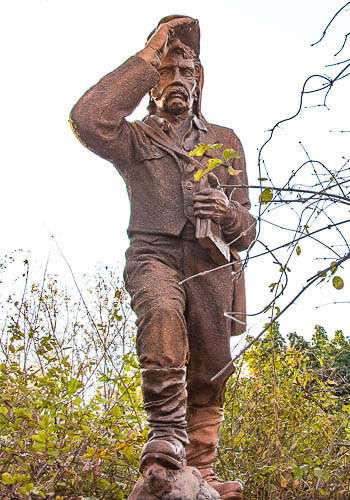 My first glimpse of the falls was from a small aircraft. From Chiawa Camp, (Zambezi Reflections), we traced the broad sweep of the Zambezi downstream. On islands and river banks I could see crocodile and hippo and elephant and zebra among the lush foliage.
Then the view changed, beneath us was a jaw-dropping site. A mile wide expanse of water plunging over a 355 foot precipice into a dark chasm.
Victoria Falls is the world's longest curtain of cascading water. It is wider than Iguazu Falls in Brazil and higher than Niagara Falls.
The aircraft circled around. Later I took a helicopter over the falls, but nothing beat this first sighting.
Explorer and missionary, Dr. David Livingstone approached the falls by canoe on the river. He followed tales of a great waterfall called Mosi-oa-Tunya, The Smoke That Thunders. Little wonder he wrote it was the most wonderful sight in Africa.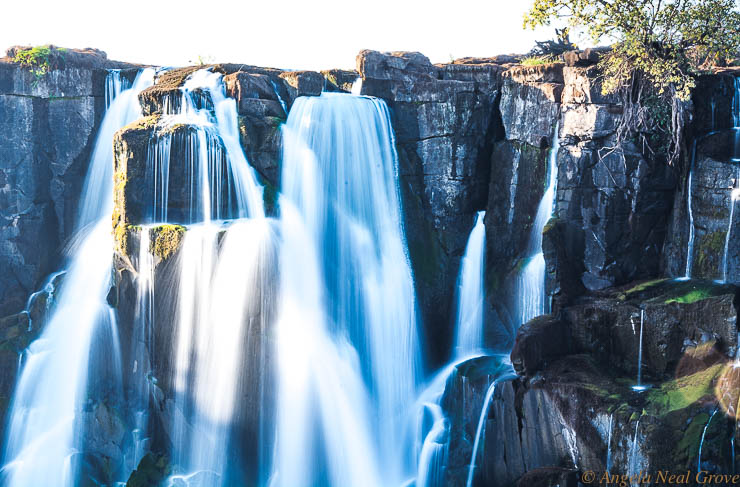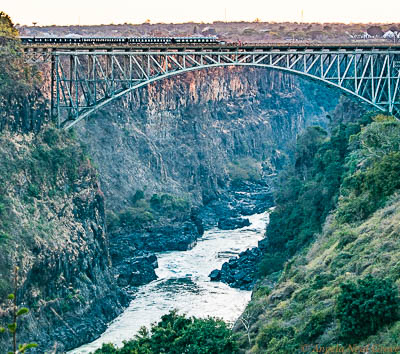 Royal Livingstone I Presume
The Zambezi river and Victoria Falls straddle the boundary between Zambia and Zimbabwe. I stayed on the Zambia side at the Royal Livingstone Hotel which is popular for its game-filled parklike grounds and riverbank location. The falls are a 15 minute walk away, perfect for early morning photo ops.
The geological formation of the falls is unique.  Water has eroded sandstone-filled cracks in the basalt rock plateau creating a zigzagging series of eight parallel gorges below the falls. Essentially causing the falls to recede upstream over the past 100,000 years.
The Victoria Falls Bridge completed in 1905, spans the Zambezi just below the falls over the second gorge. It links Zimbabwe and Zambia with border posts at each end.
A wonder of Victorian engineering, the bridge was the vision of Cecil Rhodes as part of a Cape to Cairo rail link.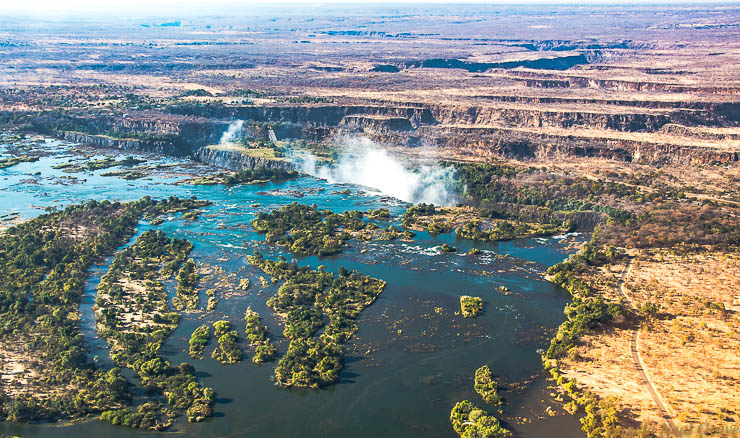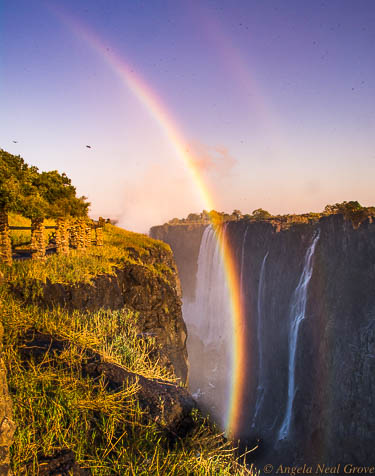 David Livingstone Legacy
Famous for his discovery of Victoria Falls, David Livingstone maybe less well known for his encounters with the horrors of the Arab slave trade in East Africa. Two Smithsonian Libraries, The Warren M.Robbins Library at the National Museum of African Art and the Joseph F. Cullman III Library at the National History Museum have extensive collections on David Livingstone, 19th century Africa and Livingstone's chronicling of the Arab slave trade. By writing about the barbarity he raised awareness and stired up public support for abolition of the East African slave trade.
Dr. David Livingstone died at the age of 60.  His body was returned to England and buried in Westminster Abbey. His heart remained and is buried in Africa. His name will always be associated with Victoria Falls and The Smoke That Thunders.