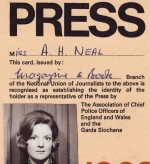 Born and educated in the UK, I began my writing career covering fashion and design trends for the British Color Council. After a brief stint writing farming notes for the Fertilizer Journal I graduated to Fleet Street and high-circulation national magazines.
At Woman and Home I was a sub-editor and wrote horoscopes, under the nom de plume, Madame Francesca. I was then a beauty and fitness editor at Woman's Realm before moving across the pond to California.
Travel, Gardens, Design and Buzz
You can take an Englishwoman out of England but predictable passions like gardens and punctuating the day with cups of tea are omni-present. Visits to Royal Botanic Gardens at Kew, RHS Gardens and Chelsea Flower Show were part of my growing up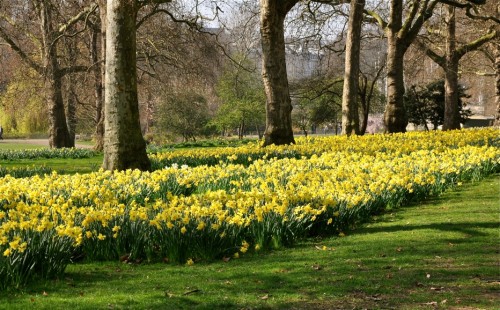 so knowledge and interest in horticulture are embedded like DNA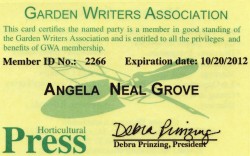 .
As a member of the Garden Writer's Association of America I continue to photograph and write about gardens. For many years I contributed regular design and garden stories to The San Francisco Chronicle, California Home and Design Magazine, Gentry Magazine and buzz type features for the Nob Hill Gazette.
Writing about travel is a joy. I have written numerous stories on England, overland travel in South America, Asia and North Africa for the Christian Science Monitor, Chicago Tribune and Los Angeles Times. A contributor to The Family Travel Guide, I wrote a chapter on Tunisia, after I had driven with my two daughters, then aged 6 and 8, to the edge of the Sahara.
Call of the Wild
An inveterate traveler, my passion is overland journeys. The longest was 72 days from London to Kathmandu, Nepal. From the Mayfair Hotel, London, the trail of Marco Polo was followed from Venice through Turkey, Iran, Afghanistan, (when there was still a King), the Khyber Pass, Pakistan, India, including Kashmir, before reaching Kathmandu.

After that I traveled alone through Burma, Laos, Thailand, Malaysia, Singapore, Hong Kong and Taiwan.
After years of extensive world travel with my children and husband, I recently undertook another epic journey with friends, following The Ancient Silk Road  across China, Kazakhstan and Uzbekistan. From Tashkent I continued on alone, aboard Train 5 from Tashkent, Uzbekistan to Moscow. This is a three day journey trundling across the Central Asian steppes skirting the remains of the Aral Sea. The worst experience was being ordered to leave the train at midnight in the Kazakh steppes – I am currently writing about this journey.
How to Work With Me.
To find out more about Talks, Writing assignments. I am available for radio interviews.